Brooke reached out to me because she and her sister wanted to offer their Mom a beautiful gift while they were visiting France on a girls trip. I loved the idea of a surprise mother daughter photo session in beautiful Paris!
We met at Trocadero and started with some classic Eiffel Tower shots. The 3 ladies were having a lot of fun and goofed around which I enjoyed a lot!
We then sat down on the grass in the Trocadero Gardens where they enjoyed a glass of vin rosé.
Some more photos by the Seine river. I could tell there was a lot of love and fun in this family!
We then went to the Notre Dame Cathedral area. Square Jean XXIII at the back of the famous church is one of my favorites to photograph in Paris.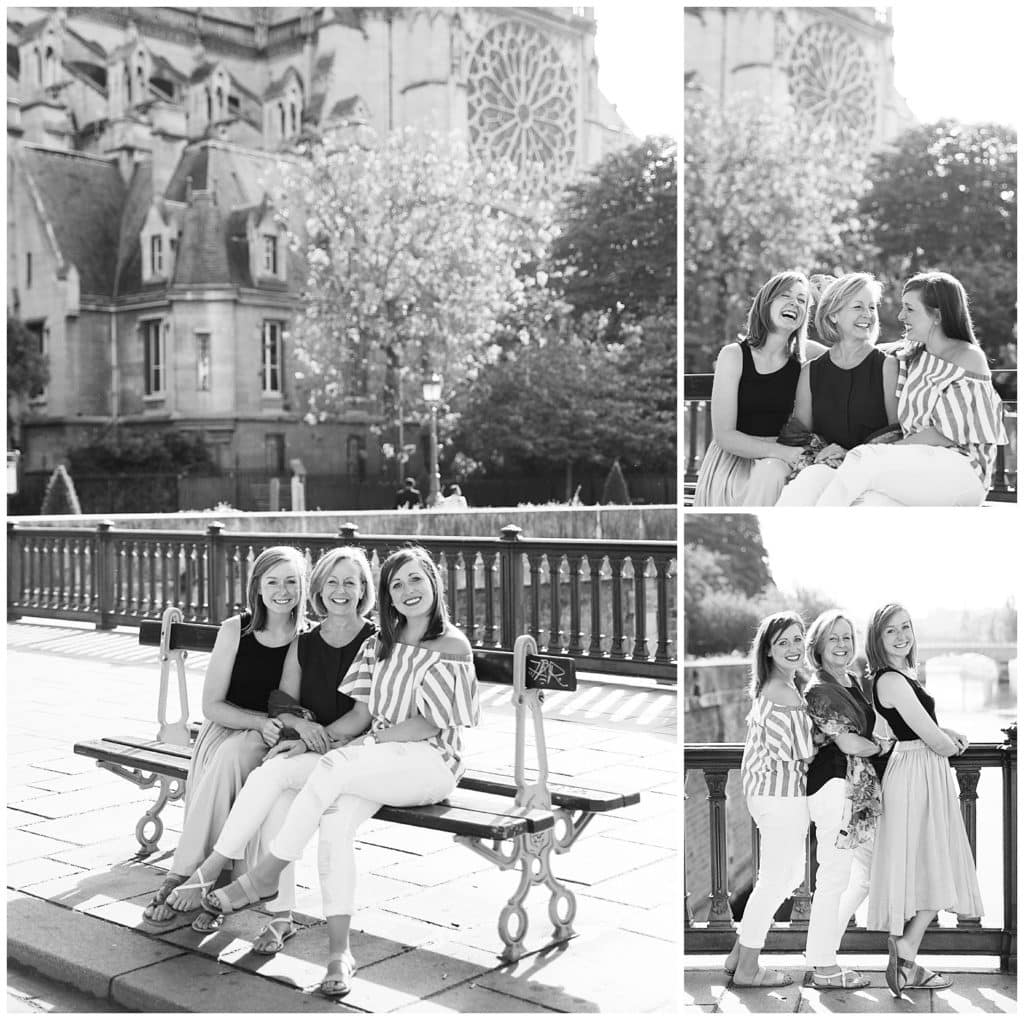 I love it when people are comfortable enough to really be themselves in front of my camera, and I always do my best to make this photo session an enjoyable experience for everyone, which was definitely the case for this mother daughter session in Paris!
Brooke A.
Marie was hands down the best decision we made on our trip! We surprised our mother with a photo session on the last day of our trip, and Marie was more than happy to learn all about our our mother/daughter trip and make it such a fun 1.5 hours! She gave us some great recommendations on locations and put up with our goofy antics. HIGHLY, highly recommend to anyone looking for a photographer!
Brooke A.