Coren and Ajim flew to France from San Francisco to celebrate their 10th wedding anniversary. Their romantic getaway started in Provence where they discovered the lovely Luberon and Alpilles area. Unfortunately, their schedule being filled with various visits, we were not able to do a photo session there. Paris would be our playground then, between Palais Royal and Ile Saint-Louis!
I met them at their rental apartment which was conveniently located around the Opera, not far from the Palais Royal gardens. We started our session on the way there and randomly found a lovely flower shop.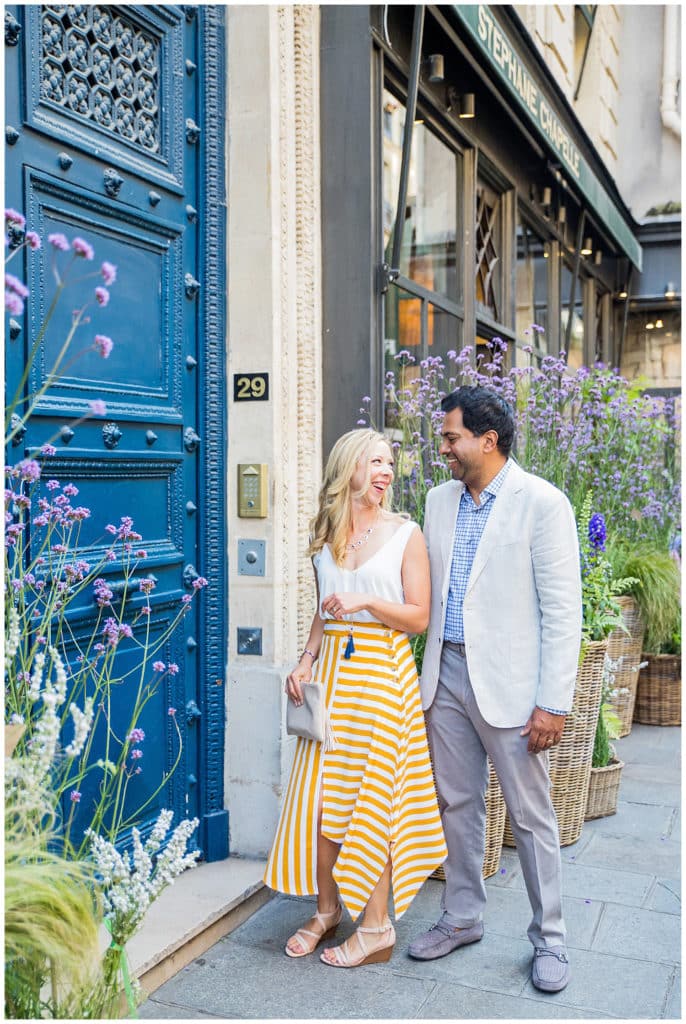 We then enjoyed using the beautiful architecture of Palais Royal and its endless tree alley, one of my favorite places in Paris.
Coren, who could be actor Natalie Dormer's twin (Game of Thrones, Hunger Games) as they look alike so much, chose a dressy casual look.
After a quick wardrobe change, we headed off to Ile Saint Louis for some old Paris street shots as well as the Seine river.

The couple brought home this sweet souvenir from sunny Paris!