After a beautiful marriage proposal back home in Philadelphia, Kelly and Steve travelled to Paris to celebrate their engagement in France. Kelly got in touch with me to put together their engagement photo session and we hit it off right away! Before getting to the gorgeous Notre Dame Cathedral, we started the engagement session at the Eiffel Tower and it was drizzling a little. That wouldn't stop the happy couple from enjoying their new fiancés status!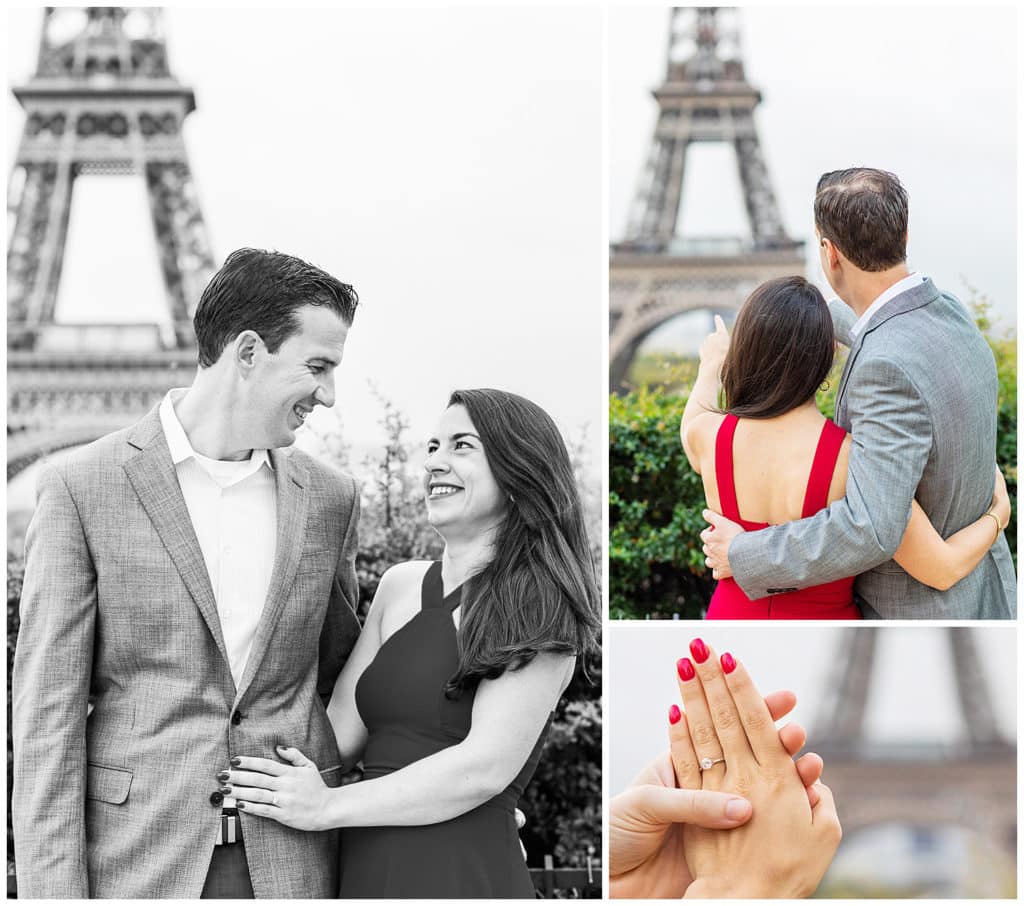 Knowing they wanted to make this photo session a celebration in the City of Love, they brought a bottle of Champagne and not 2 but 3 glasses! I was so surprised when they offered me to join them… especially at 9AM!
We carried on with some shots on Bir Hakeim bridge, then headed to Notre Dame de Paris Cathedral.
We eventually made a stop at a brasserie for some hot drinks and snacks, which was well deserved on a cold yet fun morning in Paris. The ever so iconic Eiffel Tower and Notre Dame Cathedral definitely allowed for a lovely engagement session for these two lovebirds!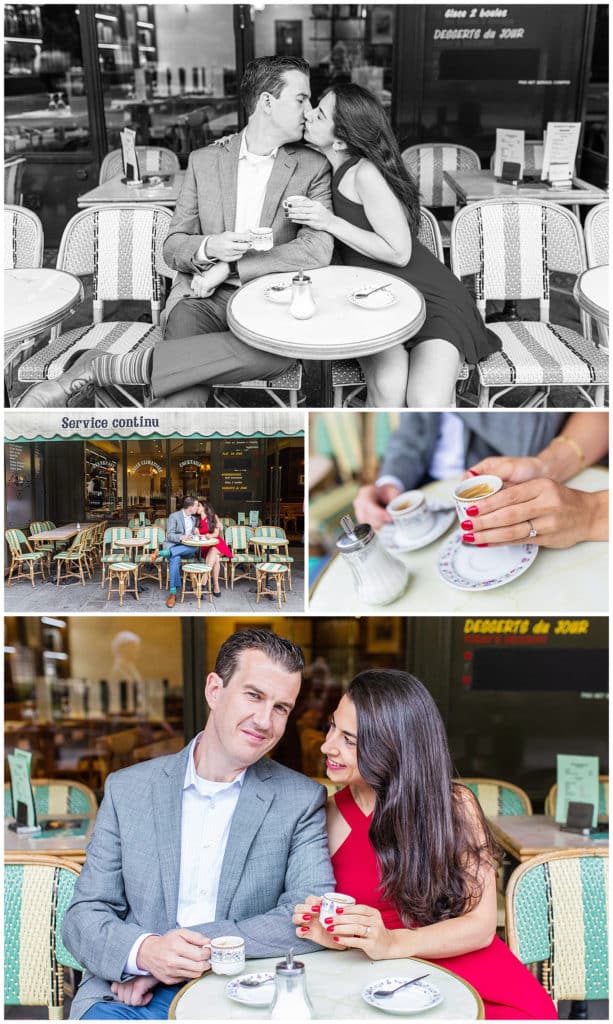 Kelly L.
You've found your photographer!! Trust me! After weeks of reading reviews and reaching out to many photographers, I found Marie and immediately knew I wanted to book her for my fiance and I's engagement shoot! I was blown away by her beautiful work, great value, and excellent communication. She was genuinely interested in our story and making the whole experience fun and carefree. This was our first time getting professional photos taken and I couldn't be more pleased with the results. She was very kind to email back and forth regarding spots I wanted for my shoot and even suggested some great ideas I hadn't seen. Marie is very easy to work with and an extremely kind and talented professional. She was able to work magic in one photo removing an errant strap on my dress without a trace. She's also 100% fluent so don't worry at all about any communication barriers!
Kelly L.