Marie Calfopoulos, wedding & family photographer in Provence
Marie Calfopoulos Photography has won the 2022 wedding award as a wedding photographer in Vaucluse from Mariages.net
Oh wow, thank you Marie! We will treasure these always. Thank you so very much, you helped us capture this incredible time in our family!
Jennifer K.
Marie is a fantastic photographer and artist who even on the first Zoom call made us so happy that we chose her to photograph our big day. She is the nicest lady with a special eye and the pictures we received were AMAZING. Highly recommend Marie to anyone it was a pleasure to work with her.
Emma D.
Domaine du Clos d'Hullias wedding, Saint-Christol-de-Rodières, France
Merci boucoup!! These are tre bien! We wish you were our wedding photographer a year ago! These are so good. Thank you!! We really enjoyed meeting you!

Jen H.
Marie took our engagement photos in Paris. I would rate her 10 out of 5 stars!!! She is the sweetest human, but also an amazing photographer. She is so skilled and has so much experience. She made the photography process incredibly easy. I'm from the US so I had no idea about photo spots, so I let her take the reigns. We could not be happier with how they turned out. The spots she took were absolutely stunning. We were uneasy about the posing and being uncomfortable in front of the camera, but Marie told us exactly how to stand, act, pose, etc and her personality is so welcoming and comforting that we felt like models in front of the camera. I highly recommend using Marie if you are looking for a photographer. I know she will make you look and feel like models too!!
Allison M.
My boyfriend and I got engaged in Paris and Marie took amazing photos! Our family and friends were so excited that they could share the beautiful moment by viewing the pictures. I love that she gave us black & white as well as color photos. She is such a nice person and we would definitely book her again!
Malaika M.
Looking at the photos from our Paris photo shoot & I can't help but smile. Marie, thank you from the bottom of my heart for capturing these shots, especially in the 20° weather we had that day! I'm truly impressed & grateful to have worked with you!
Daisy B.
Thanks Marie, These are fantastic photos!
We will contact you for next year, as we are very impressed.
Thanks again!
Michael H.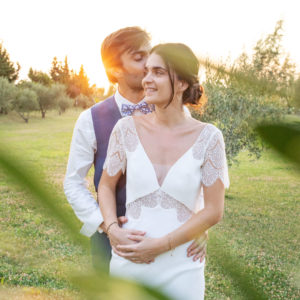 A big thank you Marie
Marie is wonderful! She was able to capture the most precious and spontaneous moments of our wedding. I recommend her 100%, without any hesitation.
Lucile P.
Mariage au Mas de Mauléon à Tarascon
I was speechless when Marie sent us our pictures. My fiancee proposed to me near the Eiffel Tower and Marie was hiding somewhere taking pictures of us. After he proposed, we spent another 45 minutes taking more pictures. Marie sent us a sneak peak within 48 hours and we were in disbelief. The pictures were just fabulous! We couldn't wait to see more and sure enough before we even got back to the States, Marie had already emailed us the rest of our pictures. She was sweet and very fun to work with. My fiancee set up the entire thing and he said she was prompt with her e-mails. We are extremely pleased with all the pictures she took for us and sent us – we couldn't have made a better investment while we were in Paris! She has also spent some time in NYC so her English is impeccable.
We can't wait to start framing our pictures. If you are in Paris and want some professional pictures taken, Marie is THE person! Thank you Marie for a lifetime of memories!
Kasey G.
I think I'm going to run out of space before I get to accurately describe how amazing Marie is. she knew the sole purpose of us going was to get photos in the lavender fields. however, due to the heat- they started harvesting early. she drove around the night before our session and found two beautiful fields. Her personality is amazing, much like her quality in photos. I cannot thank her enough, and hope to come back soon for more photos. she is worth every penny, and then some! Do not hesitste, just book with her! You will not regret it! Even my husband who HATES having his picture taken, thanked me for setting it up because they are so beautiful.
oh and she had sneak peeks up for us the next day- and all our photos within like 10. that's unheard of where we live in Michigan!
Jessica M.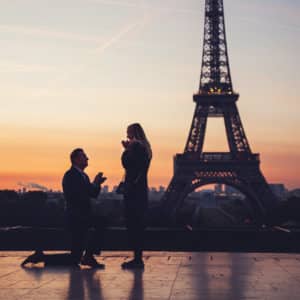 Wow, I don't even know where to begin with Marie. I decided I wanted to do a surprise proposal in Paris, I am from Chicago, and had no idea where to begin. After looking around for photographers Marie seemed like a perfect fit and I am glad I found her because she was able to capture the greatest moment of our lives. She helped me in so many ways, I was struggling with a sunrise setting because it is not easy to convince your fiance to be to wake up at 6:00 am on vacation and to wear a dress. Marie came to the rescue, she gave me some tips on what to say to convince my gf to wake up that early. In the end the photos were as amazing as the experience. Marie was quick to respond in emails, great at communication and gave wonderful guidance during the photoshoot. If I went back in time and had to do it all over again I would contact Marie the second I knew I wanted a photographer in Paris.
Camil M.
Marie, these pictures are so beautiful! You are an extraordinary photographer! We love capturing our memories in Paris with you! The lighting and the locations you chose are exceptionally beautiful. Until next time, be well and a bientot! xoxo
Julie A.
There aren't enough lovely words to describe what a wonderful experience I had working with Marie! She's professional, flexible, gracious and provides a fun and comfortable setting no matter what she's working on. I had the pleasure of working with her while she was living in Brooklyn, NY. My friends and I are musicians that have been performing and working with different artists in the city for almost a decade now, and no one comes close to what Marie can do. I'm so sad she's back in France! She has an ability to capture life and moments and breaths in the most beautiful unexpected ways. Whether you are looking for live shots, surprise shots, or portraits, I guarantee you will find exactly what you are looking for and more. You won't regret it!
Stephanie N.
A huge thank you to Marie and Oliver for their work on our wedding day… It was perfect.
They are two very professional photographers, sweet and thoughtful people. Our guests were enchanted! Thank you again
Cécile M.
Mariage au Domaine de La Pommé à Trets
Thank you so much for sending over these great pictures! We have not gotten the chance to go through all of them yet but the ones we have seen are just breathtaking! Thank you so much for making us look like models and capturing this once in a lifetime moment in one of the most beautiful cities in the world!
Adarsh P.
Hi Marie, sorry it took a bit to respond but we're just now getting back home to the US. Elizabeth and I want to both thank you for the amazing job you Did, we're just now really taking the time to see our pictures and absollove them. We are tremendously thankful for your work.
Jose S.
Marie took our engagement photos this summer in Menerbes, France. Researching when and where to propose from afar was very difficult. However, I found Marie and she provided a comprehensive list of villages and locations in southern France. Also, after selecting the village, Marie scoped out spots at the exact time of day that I was planning on proposing. I would have never found such a beautiful and quiet place for our proposal. Lastly, due to traffic on the way to the proposal, we were running over an hour late. Marie stayed in the village and waited for us to arrive and was able to shoot the most beautiful photos. Would highly recommend her!
David M.
Marie was hands down the best decision we made on our trip! We surprised our mother with a photo session on the last day of our trip, and Marie was more than happy to learn all about our our mother/daughter trip and make it such a fun 1.5 hours! She gave us some great recommendations on locations and put up with our goofy antics. HIGHLY, highly recommend to anyone looking for a photographer!
Brooke A.
Marie helped me with my surprise proposal. From the first email which included much more than the normal pleasantries. She took an active interest in our story and helped plan everything to ensure the proposal went off without a hitch. I proposed to my fiance at Disneyland where Marie got the perfect shot every time. My fiance and I couldn't be happier with the results and how special Marie made us feel. This was capped off with a photoshoot in Paris the next day which exceeded our wildest expectations. Marie made us feel like we were friends rather than clients. For great pictures and a better person, I couldn't recommend anyone better.
Harman T.
For anyone on the fence about proposing abroad in Paris and finding the right photographer for the job, look no further. I spent a couple of weeks researching photographers and emailing them back and forth and from the second I communicated with Marie, I knew she would be my pick. Not only are her packages the fairest I've seen, the entire process of working with Marie was an absolute pleasure and put me at ease for such a big occasion. She's quick to respond to emails and has a great deal of knowledge of where, when, and how to propose. On the day of the surprise, she was there, blending in and taking pictures. Her ability to capture that special moment, undetected, blew me away and the quality of the photos really made me glad I went through the process of hiring her for this job. The hour we spent with her after the big surprise was the most fun I've had taking pictures (which is something I really dislike). Seeing her smile as she captures a great shot of you and your fiancé translates into you smiling for every photo and enjoying the moment because you see that she truly enjoys what she does. Thank you Marie for a lifetime of memories!!
Nick R.
Firstly, just wanted to let you how much we appreciated your time. It meant a lot to the both of us that you were there to share that "once" in a lifetime moment with us. Your work perfectly expressed the love that we have for each other and we couldn't be more grateful for you capturing those moments that will last as a memory for a lifetime. It was such a pleasure working with you and again we thank you for making us feel so comfortable to the extent of us forgetting there was even anyone around. You will be highly recommended for anyone who we know will go to Paris in the future!
Cameron S.
Hello Marie! It's our first chance to breathe since the wedding yesterday and we would like to pass along our big THANK YOU for documenting this milestone! It was great luck that the sun finally came out and we found wonderful spots in the Bois de Boulogne! We are totally in love with our sneak peak and can't wait to see the rest!!!!! The colors and contrast are amazing! Thank you for being discrete and ever present! I hope you enjoyed capturing our mini-milestone as much as we enjoyed sharing it with you!
Cheska G.
If you are looking for a great quality photographer in Paris, look no further. I contacted Marie when I decided to propose to my girlfriend (now fiancée), to document the whole thing. She helped with the whole planning process, suggesting locations and times that would work best. When the day came, she took some of the most beautiful shots, and got to know us, which made us look more comfortable in the photographs. The end products were spectacular and with such reasonable rates I am surprised that she isn't booked fully every day. An absolute pleasure from beginning to end, and I can not speak highly enough of her.
Ronan K.
Marie,
These pictures are ABSOLUTELY breathtaking!  We have only showed a couple of people and they were literally in tears!!!  I just wanted to let you know how wonderful you were to work with – you made our wedding day perfect!  Thank you so much for everything.  If you are ever in this part of the world, let us know and we'd love to show you Baltimore/DC.
Again, thank you so much and I hope we have the opportunity to work with you in the future!!!
Katlyn G.
Marie was an excellent choice for our engagement shoot in Paris. She was very professional in every aspect and speaks excellent English as well. She spent a few years living in NYC and is very easy to work with. Marie knows the city very well and has knowledge of some great places that produce awesome photos. Her rates are extremely reasonable and I would hire her again in a second if the chance presents it. Look no further for all of your photo needs in Paris.
Paul PJ Y.
Marie is amazing!! She knows exactly what poses and angles to capture. Making something from nothing, such as a tree and a bush becomes a Forrest when you get your photos back. She also makes you much more photogenic than what you expect. Worked really professionally and on time. The location worked out perfectly.
Erica P.
Thank you so much!! We are so happy with our pictures, whenever we hear one of our friends or coworkers are going to Paris we always recommend you!! Thanks so much for capturing our one in a lifetime day!
Angela S.
We had such an amazing time with Marie! She was so accommodating and went out of her way to rearrange her schedule when the weather forecast changed. She also helped us find the exact photo location we wanted to shoot at in Luxembourg Gardens simply from a picture and no other information. Her rates were the most reasonable out of all the photographers I researched and we had a really fun time shooting with her. She really put us at ease and our personality really showed in the pictures she took. Would highly recommend to anybody!!
Joe C.
Marie is fantastic! Living in Chicago, I wanted to propose to my girlfriend in Paris and thought it would be a great idea to have the moment photographed. While researching, I came across Marie. Communication and planning was fantastic. On the day of the proposal, Marie was a pleasure to work with and follow up on photos was timely. Best of all the photos turned out wonderful. Thank you Marie for making our day special! Sarah and John
John M.
Dear Marie
Thank you very much for the photoalbum. We just picked it up last week and it looks amazing. 😍 Brings all the lovely memories back and how lucky we were it actually could take place during those strange times. 😊
It was such a difficult choice to make. They are so good, I think we need to make another album on our own, adding all the pictures. 😉
I hope you had a lovely Christmas and we wish you all the best! 🥳
Best wishes
Desi & Anton
Desirée M.
Mariage au Domaine de Valbonne à Saint-Paulet-de-Caisson
Marie was amazing from start to finish! She recently helped me with my surprise proposal while in Paris. She helped me out with so much from the site recommendations, times, etc. Photos came out beautifully and we had such an unforgettable experience with her. Highly recommended! Thank you, Marie!
Paulo A.
We hired Marie to capture the moments surrounding our wedding and she did not disappoint.
Marie was very professional and took all the pictures we could have hoped for and more. She stayed with us very late on the night of our wedding and captured so many beautiful memories that we would have otherwise forgotten.
My wife is French and I am American but Marie being bilingual in French and English had no trouble connecting with us and making sure all of our needs were met.
We were very grateful to have found such an amazing photographer and would highly recommend to anyone looking to contract her services.
Thanks for capturing all the wonderful memories that will no doubt last a lifetime!
Eric J.
We chose Marie as our wedding photographer after having seen her work at a friends wedding and we are delighted! She was very attentive to our needs, professional, understanding and was able to discretely capture the entire day! She reassured us and put us at ease ( especially my husband)! Thanks to her, we have wonderful memories and a beautiful box she delivered. I highly recommend her! Thank you again Marie
Morgane S.
Domaine Tour-des-Chênes wedding, Saint-Laurent-des-Arbres, France
We had the best experience with Marie last month. We took sunset wedding pictures in front of the Eiffel tower and they just turned out picture perfect!  We already have our favorites blown up into canvases so we can cherish the memory forever.  Thank you Marie for making it such a positive and pain free experience.  Love the Kelly's
Karli K.
Oh Marie those are SO beautiful! You really captured the fun, loving spirit of the wedding. I cannot tell you how incredibly happy we are with them. They are so wonderful and magical and exactly the type of pictures that we were looking for. Thank you again for capturing our day so beautifully!
Madison B.
Stop reading reviews and book Marie. JUST DO IT.
Marie was so easy to work with. She is very friendly, promptly answers any questions you may have, and gives great direction on what to do during the photoshoot. She has dedication and passion for what she does; it truly shows. During our photoshoot, it began to rain and Marie said she has no issue waiting it out. We were lucky enough that the rain stopped and made for gorgeous photos with reflections from the puddles. The photos speak for themselves. Our family and friends were blown away. They are a perfect mix of candids and magazine-like photos.
If you are not from France and are worrisome about booking someone far from home, Marie will calm any fear you may have. DO IT!
Danielle K.
Marie was a joy to work with from start to finish. She worked with us to figure out just the right shots for our wedding. Marie took us to several beautiful locations we never would have found on our own. Her photos are true works of art!
Emily W.
A huge thank you!
Marie is a top supplier: her photos are beautiful and natural, Marie makes the guests and the newlyweds comfortable. She is sweet, thoughtful and guides you through the bride and groom portraits if necessary. She was able to capture the mood of our wedding (casual, a big party with friends). People are having fun and all the guests are present on her photos, which is amazing for a wedding of 140 guests.
She also photographed my grandmother's 80th birthday and we were so happy with her work at both events. We couldn't have dreamed of a better photographer. If I ever need a photographer again, I'll call Marie without any hesitation. I recommend her 200%! Marie, thank you for those moments together and for the amazing photos you've taken!
Chloé R.
Mariage au Clos du Tuilier à Oppedette
Wow!!!! I am in love with them!! Can't wait to see the others. Thank you so much for today! marie, thank you SO MUCH! i am blown away by the photos!!
Elena M.
We were in Paris for 5 days in August and arranged to have Marie shoot our engagement photos. Marie was awesome! She was so nice and kind, and we felt very natural and comfortable around her when she was taking photos of us. We spent 2 hours with her, and we were able to shoot in all of the locations that I wanted (shots of the Eiffel Tower, Trocadero, the Louvre, the love lock bridge, and the Tuileries Gardens). She was also super quick in delivering the photos – we received sneak peaks the night of our shoot, and received all of our photos within a couple of weeks! And the photos are *Amazing*. I absolutely love all of our photos, and I am having trouble narrowing down my favourites! We are extremely happy with her work. I showed some of my photos to my friends and family and they were so impressed. I am really happy we did this, and my fiance and I highly recommend Marie!
Rosalia T.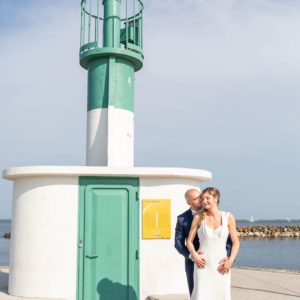 Marie, what more can I say than a big THANK YOU. You have played a key role in our wedding, being ever so present. You were thoughtful during preparation, which made us feel peaceful on our D day. You captured every emotion and tender look during our civil ceremony and on the wedding day as well, while being so discrete. The photos show joy with such authenticity and natural. The black and white duplicates are the icing on the cake. We are so glad we found you and we'll make sure to reach out to you whenever new events will happen in our lives. Laetitia et Franck
Laetitia R.
Mariage au Château du Griffon à Saint-Martin-de-Castillon
Thank you!  These photos are incredible!
We're having so much fun sharing these with family and friends.  You are very talented.
Trevor P.
Marie is much more than just a photographer. She captures precious moments of joy through her technique, her years of experience and her poetic look full of humanity. Her photos show the soul of the people she photographs, the bond of a family and the chemistry of lovers… We have been working together on symbolic ceremonies for a while. She will put you at ease while being very discrete whenever it is necessary.
Ariane D.
Incredibly talented, warm and professional. We've been working with Marie for years and very much look forward to our family photo shoots — the images are always so beautiful it's hard to choose which to frame! Highly recommend.
Cassandra V.
Wow!!! They are SO fantastic!!!!! I love all the backgrounds!! Reminds me of the great day that was. Thank you SO much! Going to be a great card this year again! Thanks..love your eye and skill for photographs!! I'll let you know for next year a place and month.
Kristyne B.
I was initially nervous for our photo session since I only had once chance and one day in paris to get it just right for our engagement photos. We met with Marie at 7am just like she suggested and just from the first few photographs I was absolutely confident that she is exactly who I was looking for! She made it the best experience and I left paris with the MOST amazing photos that not only met, but FAR exceeded my expectations! I would HIGHLY HIGHLY recommend her! She is extremely talented and humble and best of all, speaks fluent english!
Shadi S.
My wife and I did a couple hour informal photo shoot around central Paris a few months ago. Marie was a fun to work with, easy to communicate with in French and English and put in the effort to making sure we got good pictures. She suggested places to shoot and delivered the pictures promptly and professionally online. Highly recommend her services and wish her the best.
Big D.
Hello, Marie!
Thank you so much, pictures are truly wonderfull!
That is great present for our wedding.
We really enjoyed staying in Provence and meeting you, guys 🙂
Hope to see you in Moscow !
Have a good week !;)
Anna K.
Marie,
Thank you can't even begin to state it. These are so beautiful and with these photos, we will remember how amazing our trip to Paris was!! It's so hard to pick out our favorite ones. 💖 Thank you again for capturing this memory we will never forget!!
Miqui M.
Thank you Marie! The photos are wonderful! LOVE the spots you found. We had a great time with you and love our photos ♥
Michelle C.
We hired Marie to photograph our wedding, and she was wonderful — very nice and professional, great at capturing emotional moments and beautiful family portraits, just a great experience. Would recommend her without hesitation.
Rebecca J.
We are so glad that we booked Marie for a family photo shoot. The photos are fantastic and she was such a pleasure to work with from start to finish. Highly recommend!
Cassie V.
My friends and I booked Marie to shoot us before a big event at the Palace of Versailles and it was an absolute joy to be photographed by her. She navigated us around Versailles and did her best to persuade some palace staff to get us into restricted areas—truly above and beyond the call of duty. Even though that didn't work we ended up with gorgeous photos. I can't recommend her enough! Thank you, Marie!
Cheryll D.
Bonjour Marie!
My family had such a wonderful time with you and you captured such beautiful photos of us all! We are all so thrilled and can't thank you enough for being such a special part of our amazing family vacation!
i'm so excited to print and frame so many of the images – they're really perfect!
Thank you, thank you, thank you!!
If you come to NYC any time soon, please let us know! and we'll be sure to reach out the next time we're in france!
Laura T.
Marie is able to speak multiple languages and grasps even the toughest Irish accent.
Marie is an expert at what she does the advises, the chill, the flexibility and all these fantastic emotions. She made our wedding eternal, well, on top of our love. Couldn't be happier with the end results. The light in our eyes in visible through every pictures.
Merci, Thank you, Bitte!
Aurelie R.
Château La Tour Vaucros wedding, Sorgues, France
Oh. My. Goodness!! I love them!!!!! Wow…I'm amazed they turned out so well. You really captured some incredible moments. Thank you for being so great to work with. I'm so happy we went with you and you are truly talented!!! The one of Logan kissing Madeleine on the head is seriously making my heart burst!!! I can't put into word how happy this photo makes me. Thank you so much for all your talent and hard work!!!
Ann Marie M.
Amazing photos!!!! We are more than happy, it's the most wonderful gift we could have gotten! I'm so emotional when I look at those photos, our smiles and most of all our looks. Thank you so much for the quality of your work and your kindness. We had an amazing time thanks to you and with you! Thanks to your work, we have lifelong memories. THANKS
Audrey M.
I LOVE the pictures!!!!! Awww so great!! Thank you so much!! We really enjoyed this year!!
We loved the day yesterday!!
It was fun!! Thanks again for coming.. means a lot you pick up and come! Very special to have someone do that 🙂
Thanks again for everything! We'll keep the tradition going!
Kristyne B.
I cannot say enough wonderful things about Marie! Her photos of my family came out better than I could've even imagined. She was warm and welcoming and put everyone at ease. She even helped get my two cranky girls to smile. 🙂 I highly recommend Marie Calfopoulos Photography and will definitely use her again next time we're in France! ⭐️⭐️⭐️⭐️⭐️
Heidie C.
Wonderful photographer!
We chose Marie as our wedding photographer and we couldn't be happier! She's very professional, her photos are amazing, she's sweet and in tune with our needs! We warmly recommend her! Thanks Marie.
Coralie B.
Mariage au Moulin des Gaffins à Althen-des-Paluds
They are all so so beautiful I cried!!!! The one of me and the boys in Gordes and the lavender fields ones I have so many favorites.
Thank u for capturing these stunning stunning memories for our fam. Also so glad we did the last few pics while we were all tired hehe my fave fam shot of all four of us is there 🙂
Reema P.
Our group of 8 friends recently did a Eurotrip (4 couples). I wanted to surprise everyone with a photoshoot to capture our memories in Paris. After spending some time interviewing several photographers, I found Marie. She responded to her emails timely and chose great locations for our shoot. We all had a blast and the pictures came out great. She's super easy to work with and her amiable personality can definitely be found in her work. I love all our candid shots and shooting with her was effortless. Thank you for making our day in Paris Marie!
David F.
When we met Marie in April in France before our wedding on 11 June in Clos D'Hullias, we knew she was going to be a great fit for us. She is natural, kind and gentle. She makes you feel completely at ease the minute you meet her. She is interested to know about you and offered us loads of interesting facts about Provence. On the day of our wedding Marie was brilliant, professional and completely at ease with us, just like we knew her always. Her professionalism shines through in her work and we were absolutely delighted with her photographs. She captured all of the important moments and gave us access to many photos. We love them and we are so happy that we chose Marie to be our photographer on our big day!! Thank you Marie
Catherine M.
Domaine du Clos d'Hullias wedding, Saint-Christol-de-Rodières, France
Bonjour Marie! Thank you so much for being prompt with our pictures. They look AMAZING! We can't wait to share it with our friends and family! I hope you are doing great. We will keep you updated with our pictures of the wedding as they time comes! Thank you, Elease
Elease L.
What an amazing experience. I fully recommend Marie for any family, engagement, wedding or just couples shoot that you may have while in Paris. My husband and I were in France for our honeymoon. I saw all of these gorgeous shots of brides in Paris and thought, why not? Marie was very responsive from the beginning. Even when I wasn't while in the thick of wedding planning!
During the shoot she helped us think of poses, all Matt and I could think of was to kiss or just stare at each other. Hey, we aren't models! She helped us feel relaxed and it showed in the pictures.
Marie truly made our honeymoon experience a once in a lifetime event. We got our pictures back before we were even stateside. Very, very, very pleased with the pictures and the service. I highly recommend Marie to anyone looking for a professional photographer in Paris.
Laura D.
We had the pleasure of taking our engagement photos with Marie. It was a really fun photo session, in Sault, at sunset! Marie brought her expertise and advice while letting us be ourselves in front of her camera. The result is amazing, our friends and family were so impressed by the quality of the photos she took. We highly recommend her. Tessa and Gaëtan
Tessa Q.
Marie was such a delight to work with. She was so easy to contact initially, communicative, and had great ideas and tips. She's also incredibly talented! Our shoot was one to remember for a lifetime. Highly recommend!
Indira D.
I don't think I could have picked a better photographer for an engagement shoot! Communication was an A+! She overdelivered with such great quality! We love our photos! She was also happy to help with whatever she could! I messaged 10 other photographers and she was the best value! Thank you Marie!
Eli R.
Personable. Talented. Professional.
This was our first time taking professional pictures as a family and wanted to make sure we would get something "frame-worthy" out of it. We explored several photographers but felt that Marie was the most responsive and genuine in her communication and we felt that she understood what we were going for.
When we arrived in Paris, Marie was proactive in touching base with us to solidify plans. On the day of, she was prompt and prepared. And by the end of the day we felt like we had made a new friend – which was important to us.
Just a couple of days after our time with Marie we had a few sample photos and they were awesome. We were so excited to see the full batch, which came just a week later. We couldn't be happier with our experience with Marie as well as the finished product.
Thank you Marie.
Ariana B.
My husband and I wanted to document my 50th birthday, which we celebrated in Paris. We loved working with Marie. She was very friendly and responsive, and made being in front of the camera less awkward! Love, love, love the photos! Will treasure them forever!
Nancy A.
A great experience!!!! Sooooooooooo glad we had the honor of working with Real talent.
Marie is awesome. Super easy process, communication and flexibility. Pictures where priceless and the video beyond our expectations.
Marie THANK YOU!
Rick S.
Overdue review for a photoshoot done by Marie in Jul 2022. Finding Marie for our group fun photoshoot was the best decision in our trip.
Not only did she take great pictures, but being local, she knows where the lavenders are blooming during our time in Provence. Marie was also great with our young children and we had the best time among the beautiful lavender fields. She takes time to suggest different poses but at the same time let us decide how we want our pictures to be. She was also very prompt about sharing the link to download the photos, and we even got a "sneak peak" to some pictures 24hrs after the photoshoot.
Jenny L.
Marie was wonderful to work with. Excellent photos, great English, and very friendly. When my wife and I wanted to do an outdoor photoshoot and the weather forecast was questionable, Marie made herself available for the entire day last minute to capture the moments of good weather we had.
Jingwei L.
My wife and I are from the US and we booked a photo shoot with Marie for our 1 year anniversary trip to Paris. She is very professional, punctual, personable and her English is excellent. We were thrilled with her creative shot choices and her willingness to accommodate the kind of shots we envisioned as well.  We received hundreds of shots, in both color and black and white, that had all been painstakingly, digitally adjusted and polished to perfection. Her price was very fair and we couldn't have been happier with the results. Whether you're a native of Paris or just visiting, we highly recommend booking a shoot with Marie!!
Aaron M.
I contacted Marie regarding our vow renewal ceremony, after discovering her photographic style which we loved a lot. Marie is so much more than a wonderful photographer: she's enthusiast and caring, helped us with planning and then was very sweet and joyful on D-day. (She helped me get in touch with an amazing hair/makeup artist and recommended a bed and breakfast near our ceremony location). Her guidance really touched me and helped us bond which made us comfortable, we never felt like just another wedding to her. I'm amazed at the pictures she took, the emotion is captured beautifully, the light, the colors, the details… She sent us a sneak peek the following day so we could patiently wait for the rest of the photos. I warmly recommend Marie. Thank you again for those memories we'll cherish over and over again.
Lison N.
Marie was our wedding photographer and she did a great job ! She is very professional, flexible, discreet and kind. Her pictures are really amazing ! Thank you very much for your wonderful pictures Marie !
Cécile V.
Marie, I just wanted to thank you again for being such a huge part of making our special day extra special. Vanessa and I absolutely love the photos, we can definitely tell it's not just photography for you but a true art. We are forever grateful. You have been so wonderful to us and We appreciate your talent! We should have gotten a selfie with you !! Merci! Thank you so much !
Neil D.
Bonjour Marie, Thank you for putting together such a wonderful album – we both love the pictures and are thrilled with how they came out! I think we've been able to see the Flickr ones and download the high resolution ones as well – thank you for making both available to us. Thank you again – if there's ever a photo sesh to be done in Paris again, we'll reach out to you first and hope our paths cross once again!
Bret A.
You've found your photographer!! Trust me! After weeks of reading reviews and reaching out to many photographers, I found Marie and immediately knew I wanted to book her for my fiance and I's engagement shoot! I was blown away by her beautiful work, great value, and excellent communication. She was genuinely interested in our story and making the whole experience fun and carefree. This was our first time getting professional photos taken and I couldn't be more pleased with the results. She was very kind to email back and forth regarding spots I wanted for my shoot and even suggested some great ideas I hadn't seen. Marie is very easy to work with and an extremely kind and talented professional. She was able to work magic in one photo removing an errant strap on my dress without a trace. She's also 100% fluent so don't worry at all about any communication barriers!
Kelly L.
Good evening Marie!
Last days I have been sending the link and photos all around the world – photographies been seen in Australia, Canada, Algerie, Latvia, of course, France; I am so excited about the work you did! They are excellent!!!
It was a pleasure to be together with you in our wedding day and for sure I will recommend you for our friends and people we know.
We wish you a bright and succesful career and future,
everything the best for you Marie
in career, health, love and life
Liva N.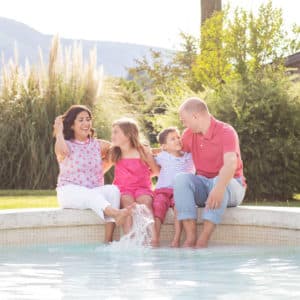 Marie helped us create the 'souvenir of a lifetime'! I was planning a special trip from the U.S. to Paris & Provence for our 15th wedding anniversary. I thought it could be fun to capture the trip in photos but quickly wrote it off as a crazy idea because I didn't know where to start planning!
Luckily, I found Marie. Her work and style captured everything I was hoping for. She put me at ease, was great to communicate with, asked the right questions to make sure we had the same vision, and identified the perfect spots and itinerary for our shoot together. She was a natural with my kids and just made everything so fun and easy. She artfully produced so many great photographs. I'll hold them dear for the rest of my life!
Samantha V.
We recently had photos by Marie done during a family vacation in France. Not only was she so accommodating and flexible with the booking time/location/length prior to the shoot, she was patient, creative and kind during our shoot. Despite our preschooler constantly dancing around, and our birthday boy refusing to be held during the photos, she somehow managed to capture so much goodness. I cannot not mention that for the time and cost that she spent with us, she had over 10 sneak peaks ready the next day, and less than a week later all of our images were. There were so many, I'm still going through them. Truly incredible. If you want to capture memories in Provence forever, Marie is your girl!
Emina C.
Marie was an absolutely fabulous photographer find for my husband and I on our trip abroad! We decided to do a photoshoot while in southern France for our third wedding anniversary and we found Marie via Instagram. From the moment we corresponded back and forth, it was clear she was prepared for anything, really desiring to make a connection with us (which brings out the best photos!) and willing to answer absolutely anything. When we met with her for a photo shoot in Luberon (for the lavender fields) and then in the city of Gordes, she was absolutely spectacular. She made us feel at ease from the start -and it was such a fun few hours. She was able to share a sneak peak of pictures quite quickly and our full collection of photos soon after that! She's absolutely spectacular and we're so grateful to her for capturing some incredible memories!
Ashlee G.
So beautiful backgrounds and amazing Marie with her magic touch of artist: perfect ingredients for great photos!!!!
Silvia M.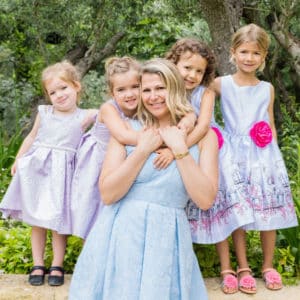 As part of our family celebration in Provence, we booked a photo shoot with Marie. She is fluent in English, easy to work with, the photos were delivered promptly and most importantly, they were beautiful! This makes the best souvenir of our trip, the images that will carry our memories always! Highly recommended.
Penelope C.
Marie is amazing! My fiancé and I had a blast with her during our trip to Paris. She is so easy going, made the day so much fun! She was always helping with creating poses that were natural, comfortable, and photogenic. She also endulged my fiancé's need for some goofy picture. 🙂
Aside from the day, she got our photos back to us very quickly! We had our "sneak peak" the evening of the shoot, as well as entire album after a week.
We couldn't recommend Marie enough!
Laura B.
Fantastic photographer and a lovely lady who works with your ideas and make them happen. Highly recommended!
Marie, thank you so much for our amazing photos from January we will need you again 🙂 ❤️
Barbara K.
Hi Marie, I LOVE, LOVE, (Amore!) the pictures you took!! Look so great! Thank you SO much for doing them!! We had so much fun, and you were so nice and easy going, it was a great day! We are putting them on our Christmas card this year for our friends and family!
Thanks again! Hopefully our paths cross again! We are going to Italy in June next year..hey you never know maybe you'll be there!! Thanks again!
Kristyne B.
Oui, Oui, Marie. Magnifique!
Whispering to my bride that I was taking her to breakfast, on Saturday, in Paris. Marie met us before sunrise and immediately set us at ease; then shared our walk to petit déjeuner à Paris. Marie captured us in the square, along the streets, crossing the bridge, strolling the banks of the Seine, in masterful composition. She's a professional behind the lens and artfully sees the result that captures the emotion of l'art de vivre. We'll always have Paris!
Reconnaissant pour toujours.
Rand D.
Marie was such a pleasure to work with and I would definitely work with her again in the future. I reached out to her in early March to schedule an engagement photo shoot for April. Marie's English was fantastic and she made the whole process easy for someone that was visiting Paris for the first time. I was also able to receive the photos from the shoot within one week. This was really incredible, especially for someone that is impatient (like me). The quality of the photos was amazing and my fiancé and I loved them.
Marie mostly took natural/candid photos of us, and that made the photos and the experience really genuine and special. If you are reading this review, please reach out to Marie to get your photos done in France, you won't regret it.
David P.
Excellent and unique experience. Marie is just formidable and so fun to work with. My fiance and I were very pleased with the work she did. She has a great knowledge of the attractions, historic and touristic places. she is really easygoing and made us feel comfortable around her. We had a great time, and she took loads of pictures for us! I would recommend this to anyone wanting a special way to document their time in Paris!
Nehmat C.
Marie is a great photographer! We absolutely love our photos!! She was very friendly, kind, and personable to work with. She speaks fluent English and had excellent communication through quick responses to emails. If we are ever in Paris again we wouldn't hesitate to book another photo session with her!
Josh C.
We had an amazing time with Marie; the experience of setting up a shoot and planning for the day was effortless, and we really felt that she took an effort to get to know us as a couple and as people even before meeting in person. The day itself was magical, and we felt very at ease throughout the shoot. The whole day was very candid, which we really appreciated, because we didn't want to be too posed or unnatural. We also appreciated how Marie did a great job of finding little spots that were out of the way to make our shoot really personal and unique!
Andrew F.
Marie is the best!!! She took our engagement pictures in Paris at the end of April. She communicated with us via email (always a response within 24 hours) prior to our trip to Paris so we would sort out all details. We chose the 4 hour package so we could go to a variety of sites….Trocadero, River Seine, the Carousel, Eiffel Tower, the Louvre, Love Lock Bridge, Gardens, Notre Dame and the Eiffel Tower at night. Unfortunately, the night before we were supposed to take our photos, I got horrible food poisoning. Marie was able to change our shoot time so we could still take our photos. I'm so grateful for that! She's an extremely talented photographer with reasonable rates and she has such a good eye! I just LOVE our pictures. We highly recommend Marie!
Jenny R.
Hi Marie, Thank you! Wow, these photos are unbelievable. You captured so many sweet moments and we are so thankful. Special thanks to providing all photos in black and white and color. We already developed a couple sets of the photos to share with family and friends. Everyone has loved them. All of them admired your creativity and talents.
Thank you again for capturing such a special time for us. Please let us know if are ever in the San Francisco area!
Jane S.
Hello Marie,
Thank you very much for your work, your photos are amazing, they reflect all that we experienced so well. You captured our emotion and our guests' emotion with such sensitivity and yes, our eyes sparkle and tear up as we watch and re-watch our memories!
We have had only positive feedback from our friends and families about how kind, nice, discrete and professional you have been. Of course, we absolutely agree. It was such a great idea to trust you with our photos!
In short, A HUGE THANK YOU Marie.
See you soon,
Eva B.
Mariage au Domaine de Sarson à Grignan
Coming from overseas and only having a few days in Paris, we didn't know where to begin looking for a photographer for our engagement pictures. I came across Marie and decided to reach out. From the very beginning of the process she took the time to explain everything up front. She was quick with her communication and always answered my questions. My fiance and I were a bit nervous about having the "skill" to pose in our shots, but once we began we all of a sudden felt like we knew what we were doing. Marie made us feel comfortable, relaxed, and most importantly welcomed. The morning of the shoot was on and off rain, and she immediately suggested covered areas to take the pictures, which turned out absolutely stunning. When the sun came out, we went back to our original locations. The whole process was relaxing and FUN. We couldn't have asked for a better experience!! We will be talking about it for years to come. We can't thank you enough!!
Rachel C.
Marie was fabulous. Arranging the session with her was great. She was very patient answering all my questions and helping me select venues. She was also flexible planning around bad weather for us. During the session she was fun to talk to and let us do what we want but gave us useful suggestions. Also, her English is excellent. The shots came out even better than I expected and I was really happy at how fast she got them to us. Highly recommend.
Benjamin W.
Marie was marvelous, exceptional and super professional. It was my first photo shooting and she made me feel comfortable and pretty. She is the classic Parisian woman, too! She felt like a friend you've know forever. The quality and the edit are superb. If I go back to Paris , I'll Definitely call her again. Merci, Marie.
Mel D.
An incredibly wonderful experience! Marie could not have been more gracious, kind, flexible, and lovely. Our photo experience was everything we could have hoped for. We just got the photos back and they are exquisite! Her attention to detail and ability to make everyone feel comfortable created an excellent experience for our entire family. Thanks for the lovely time and can not wait for another occasion to get our photos taken!
Emily R.
Had an amazing family photoshoot with Marie in Moustiers-Sainte-Marie and lavender fields nearby. The photos look amazing and Marie was super friendly and easy to work with. I would definitely recommend her to capture a special moment.
Jane L.