To celebrate their first anniversary, the newlyweds took a trip to Provence and hired me for a photo session in the world-famous Valensole lavender fields.
Before bees started buzzing around the purple flowers in full bloom, we got to capture some beautiful souvenir shots of this milestone anniversary for the couple.
Surrounded by the soft morning light and the lovely scent of lavender, the lovers enjoyed lower temperatures on this day of July on the Valensole plateau, which covers an area of 800km2.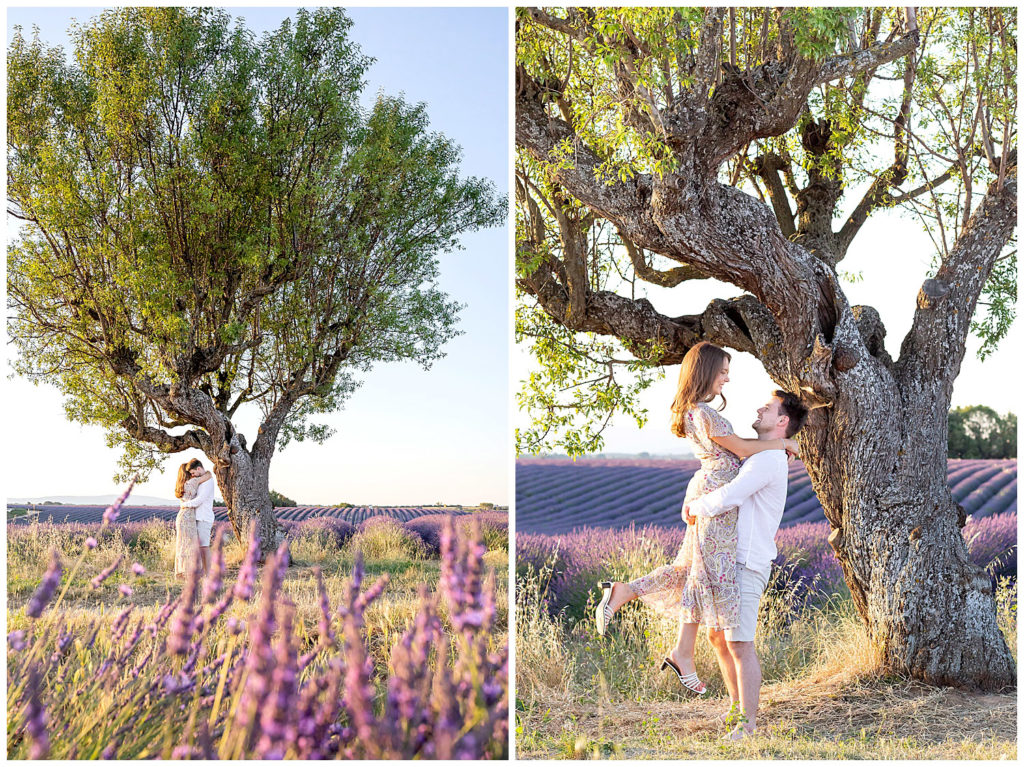 Between the amazing scenery and the endless rows of lavender, the couple had fun being playful with each other while sharing loving moments, a pleasure for me to photograph!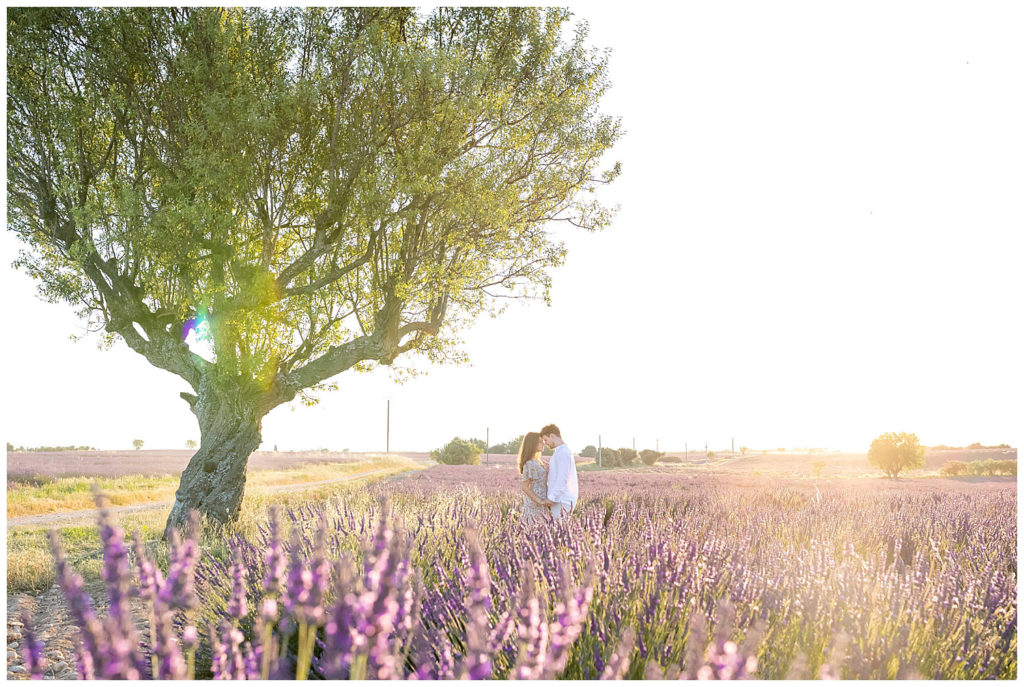 The wave of lavender fields, sometimes alternating with wheat fields, gave us the opportunity for some different shots with both purple and yellow tones.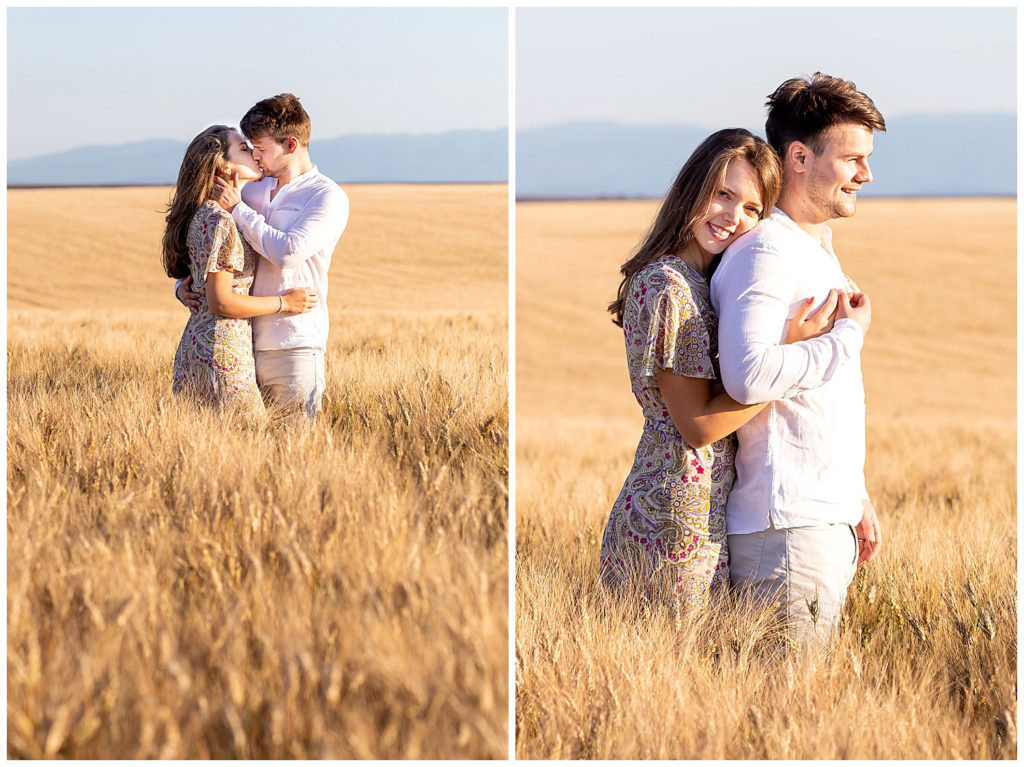 Are you travelling to Provence, France with your loved one as well and wish to capture your love with a photo session in the Valensole lavender fields? Tell me all about it here!