When Harman told me he was planning on proposing to Sabrina during their Paris trip, I knew right away it would be a surprise proposal like no other. The lovers, who are big Disney fans (and so am I!), took their first trip together in Disneyland California and wanted to spend a day in Disneyland Paris while in France. What could be more magical than surprising your girlfriend with an engagement ring right before Sleeping Beauty's Castle?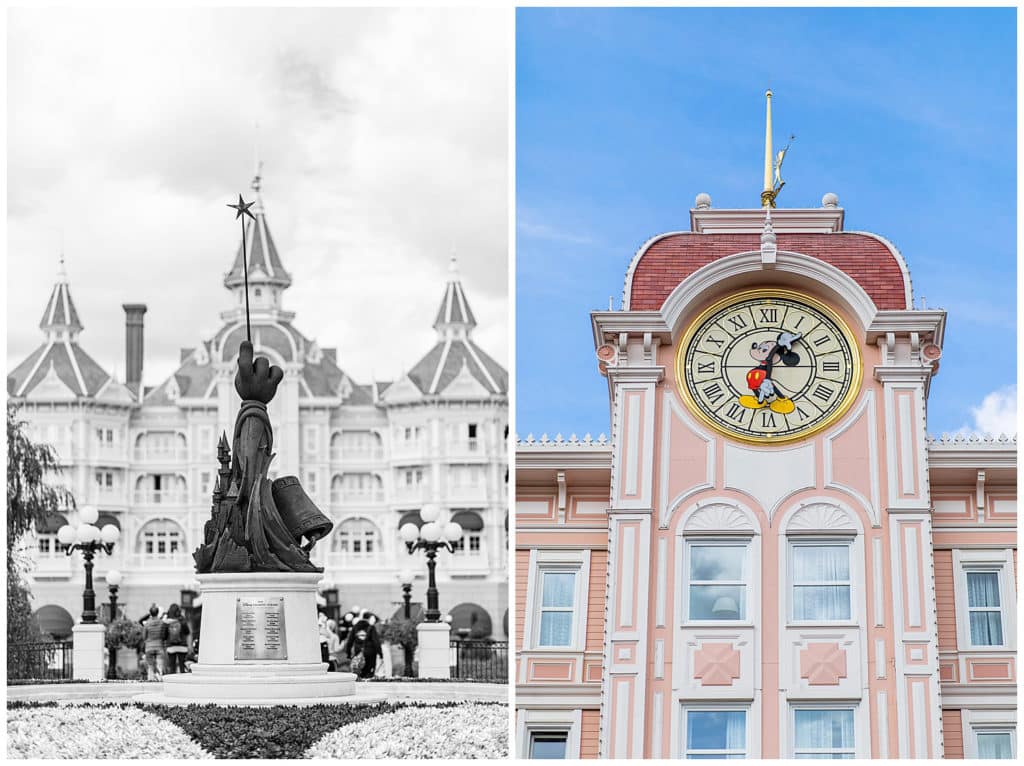 The sun was shining and the sky was blue that morning, so Harman didn't wait to get down on one knee as soon as we got to the park! First, he gave her a gift: a retro View-Master with photos of their love story up till now, finishing with an image that said "Will you marry me?". How romantic! When Sabrina looked at him, in shock, Harman was down on one knee, a beautiful engagement ring in hand… Of course, she said "oui"!
After this emotional moment, we strolled around Fantasyland and through Alice's maze, and ended up on Main Street with a total Disney look, Mickey ears and all!
Then, we went to enjoy the amusement park and its many rides, characters and beautiful parade for a day of fun!
The next morning, after this truly magical day at Disneyland Paris, we met at Trocadero for an engagement photo session in front of the iconic Eiffel Tower. The weather wasn't as nice as the previous day, but that wouldn't keep us from having fun and taking a batch of beautiful photos of the newly engaged couple!
Then we stopped at Alexandre III Bridge, at Place de la Concorde and eventually at the Louvre pyramid.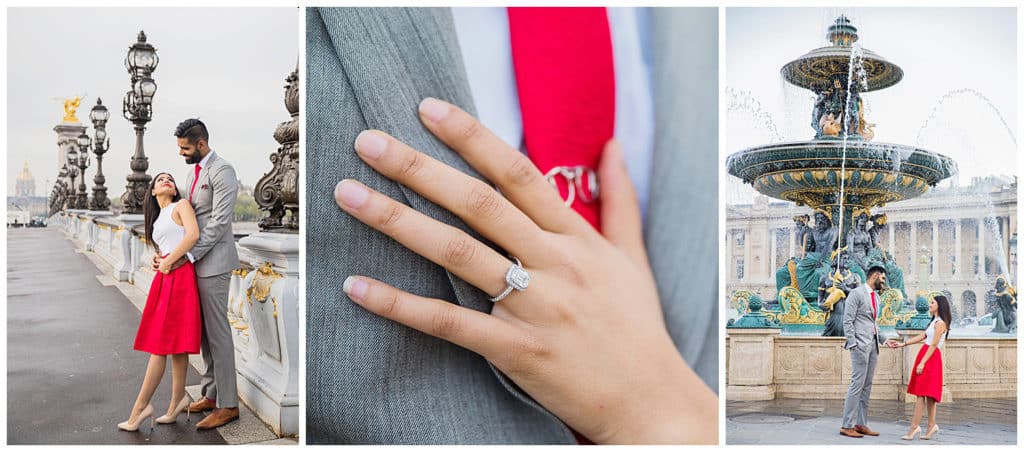 What a unique souvenir and a real pleasure to capture this very special moment for the lovebirds in beautiful Paris!