Andrea and Jeremy met in high school and it was love at first sight. A few years later, they happily welcomed their daughter Lena. Jeremy, always looking for thrill, proposed to Andrea while flying over Las Vegas on their US trip last year. "Oh my God!" But the wedding will be held in France, in their native Provence surrounded by all their loved ones. We met on a Sunday afternoon for a relaxed family and engagement photo session in Camargue, on l'Espiguette beach in Grau-du-Roi. The little girl was very excited!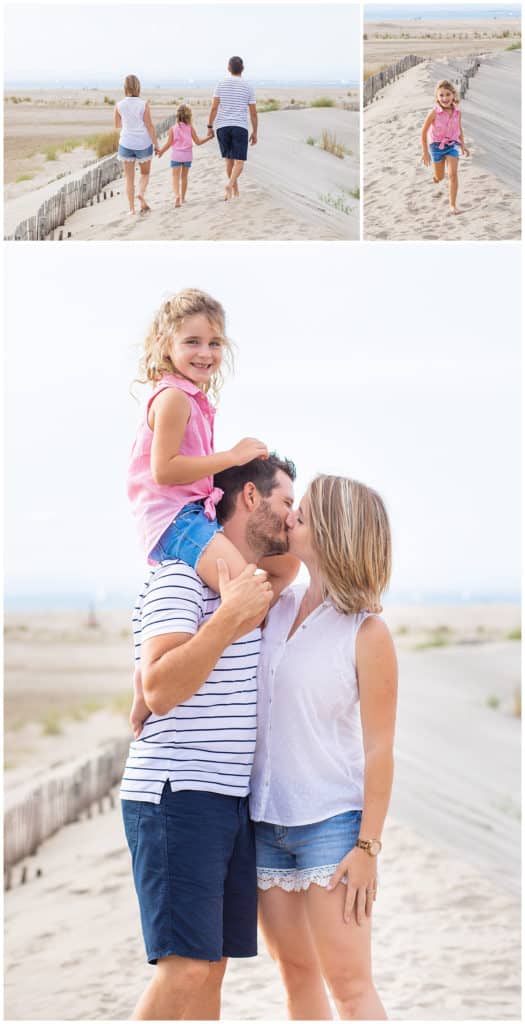 After some great shots on the sand dunes, we walked over to the water for more intimate shots of the couple. Their bond is very inspiring and their affection for one another absolutely adorable.
The cloudy sky cleared towards the end of the day, and an amazing sunset reflecting over the Mediterranean sea gave us the most incredible light to end the photoshoot with.
Provence and the South of France in general is filled with so many wonderful sceneries. What a nice change from my usual locations for this engagement session in Camargue. I can't wait to experience another beach photo session 🙂 In a few months, the lovers will tie the knot: a wedding I'll be delighted to capture as well!