In order to celebrate their five year anniversary, high school sweethearts Michelle and Josh chose to travel to Europe. The two Colorado raised lovers share a taste for adventure and enjoy the outdoors. After hiking the Alps in Switzerland, they stopped by southern France, in a B&B near Gordes, to relax and take in the charm of Provence.
The couple wanted to capture their memories of this journey in Provence with some portraits amongst the iconic lavender fields. I couldn't think of a better location than Sault for such a photo session. More wild and authentic than Valensole, Sault is located at the foot of Mont Ventoux and offers many different settings for photos in lavender fields. The hundreds of fields offer a delightful and scented sea of purple.
After a Skype session a couple weeks before that allowed us to chat about the details of our photo session and get more comfortable with each other, I met Michelle and Josh at our first spot overlooking the village of Aurel, near Sault.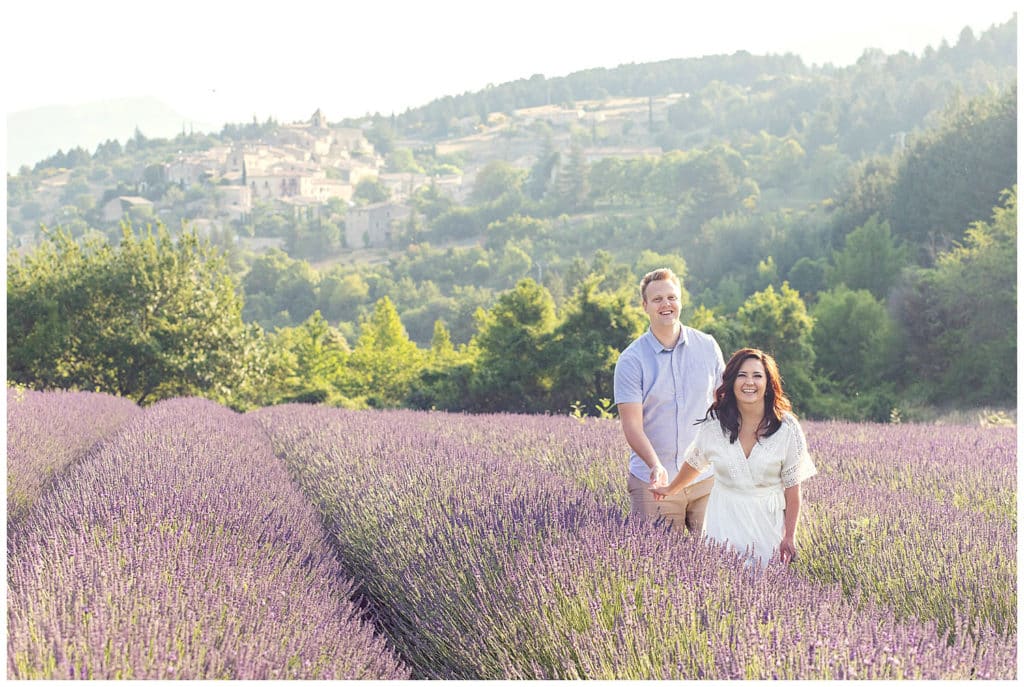 The spirit of the photo session was very candid and laid back for more genuine photos.
Since we wanted to switch things up a bit, we moved to another area nearby and used a blanket for the husband and wife to sit in between two rows of lavender. A nice trick to downplay their height difference (14 inches!) and for more intimate shots. Butterflies and bees were surrounding us, and a ladybug even tried to steal the show!
We then moved to our final location which is one of my favorites: a tree was left standing in the middle of this huge lavender field for a unique effect. Broom bushes surround the field for a nice contrast between purple and yellow.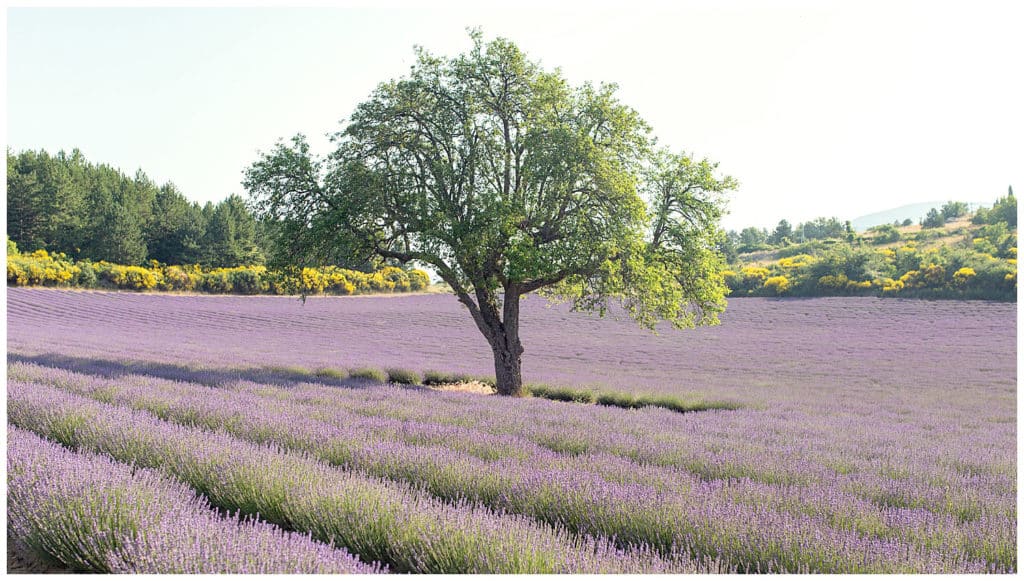 We also played with some wheat for some more contrast and got solo shots of Michelle frolicking in the purple gold of Provence.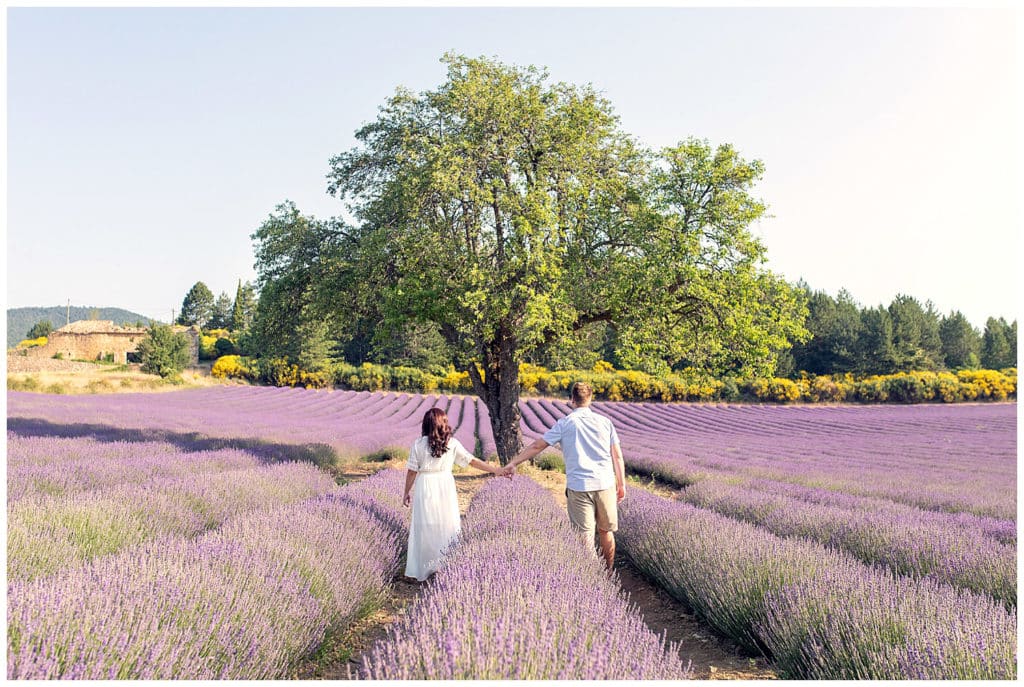 I had a fun time shooting these two lovebirds in the beautiful countryside of Provence! Lavender season is pretty short (from mid-June to mid-July), so as a photographer, I'm always happy to capture the beautiful blossoming purple flowers looking their best. See you next year, Sault!
Michelle C.
Thank you Marie! The photos are wonderful! LOVE the spots you found. We had a great time with you and love our photos ♥
Michelle C.