Saul is British, Madison is American. Love brought together those two families on a beautiful Summer day in a small village near Paris for an intimate wedding of just 40 guests, in the countryside of France. Being fluent in English, I had a lovely time speaking both English and French with the international guests.
The celebration was held in the garden of Saul's family's vacation house. The place was filled with flowers and a wooden ladder has been designed as a beautiful arch.
While the first guests were arriving, welcomed with drinks and delights, Madison was getting ready with her Mom inside the house.
The vows and rings exchange ceremony, officiated by Saul's sister and Madison's brother, was emotional and funny at the same time.
After congratulations and hugs, everyone had some champagne and appetizers in the garden.
Then, the newlyweds took me to a neighbor's who allowed us to take some photos in his stunning garden. The perks of the countryside just an hour away from the French capital, Paris.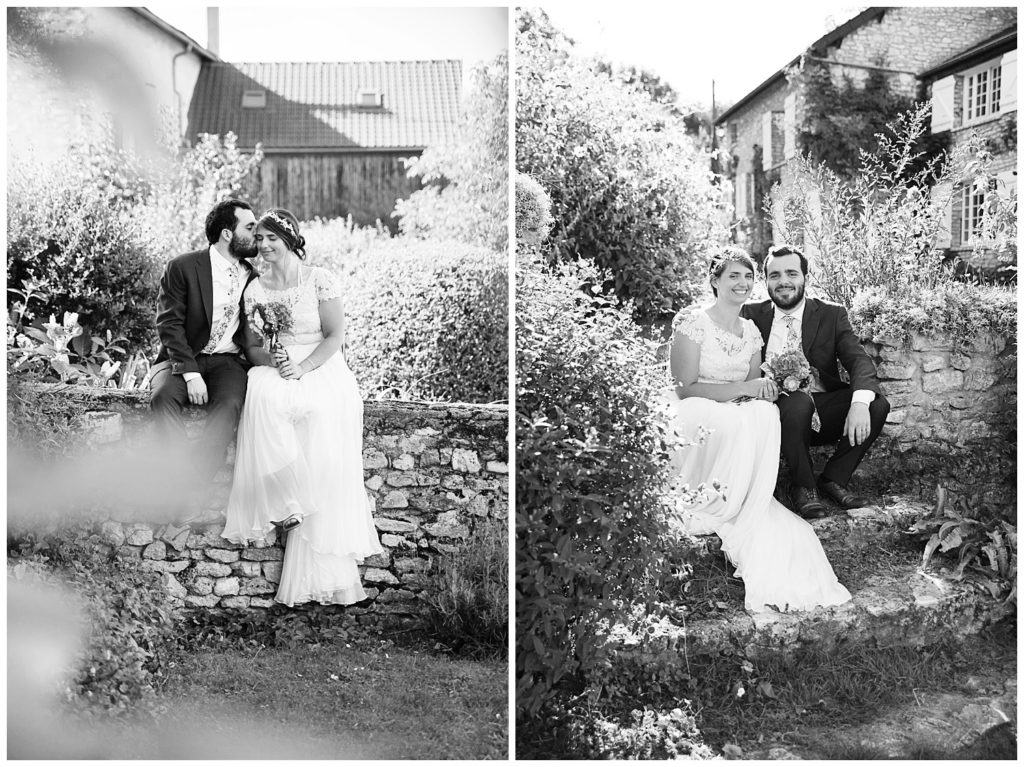 Dinner was served outside in a relaxed atmosphere. The bride and groom opened with a speech, followed by Madison and Saul's Dads.
The party started right after dinner with some dances on the terrace and went on till the wee hours of the morning. A very successful intimate multicultural destination wedding in the lovely countryside of France!
Madison B.
Oh Marie those are SO beautiful! You really captured the fun, loving spirit of the wedding. I cannot tell you how incredibly happy we are with them. They are so wonderful and magical and exactly the type of pictures that we were looking for. Thank you again for capturing our day so beautifully!
Madison B.